The comprehensive consignor update package will save you valuable time by quickly and easily informing you of family activity in your consignment. It will also help you market your consignment to potential buyers before the sale.


The Consignor Update Package includes:
Enhanced Catalogue Updates w/Supplement
(equineline report No. 49E)




Shows all the activity through the 1st & 2nd dams since the catalogue was written, including: PP lines w/Owner and Trainer for each start, workout information for unraced offspring, auction details and sire details including current stakes winners and auction summary.



equineline.com Portfolio account set up for 1st & 2nd dams, updated daily



Includes notification of produce results, entries, workouts, sales results and sales entries. Continuously updated mare produce record with foal race records. Sales history, workouts and mare nicking reports.



Ability to link to your website from the Update Page through a logo link and from your website to the Update Page for additional exposure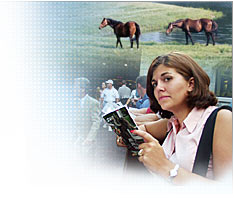 Get Started Today!

For more information about
our Consignor Update Package, please visit our Contact Us page.